| | | |
| --- | --- | --- |
| Price: €79/$99/£63 | | |
Bawu is a Chinese wind instrument.Although shaped like a flute, it is actually a free reed instrument, with a single metal reed. It is played in a transverse (horizontal) manner. The bawu likely originated in the Yunnan province of southwest China, it has become a standard instrument throughout China, used in modern Chinese compositions for traditional instrument ensembles. The instrument is also closely associated with Hmong, Yi, Hani and other minority cultures in southwestern China. It is typically used as a solo instrument, and is often featured in film scores.
Introduction
Although the bawu is still predominantly performed in China, it has in recent years been adopted by European composers and performers. Rohan Leach from England, Raphael De Cock from Belgium, and Herman Witkam from the Netherlands have all taken the instrument in new directions. The musician Guo Yue, who now resides in England, has long promoted the instrument and plays it on all of his recordings.

Amazing Sound
Bawu has a pure, clarinet-like timbre and its playing technique incorporates the use of much ornamentation, particularly bending tones.
Ensure Best Sound Quality
To ensure the maximum accuracy and musicality in the reproduction of this complex and beautiful sound, Sound Magic invited the virtuoso from the prestigious China National Philharmonic to record their wide variety of sounds.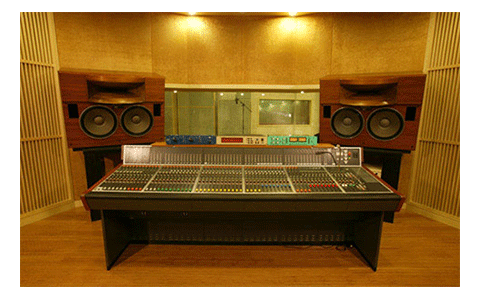 Best Hi-Definition Recording
By using the best recording gear available on the market, including a Neve 5088 console, dCS 905 AD converter and Beyerdynamic MC740 Microphones. Bamboo Dreams Bawu brings you super clarity and an expressive sound. Bawu has over 1000 samples, each recorded with 24Bit/96KHz resolution for maximum fidelity.
Powerful Add-on System
Another critical feature in Bawu is its use of Sound Magic Add-on System. Bringing unlimited extension possibilities to the instrument, each Add-on focuses on solving one specific problem with the aim of a thorough - but lightning quick - solution. Every musician has his/her own needs, their own challenges and the Add-on System is the ideal tool, providing solutions with great precision and flexibility.

Features

High Quality

24Bit/96KHz

Resolution Samples
VSTi/AU/ Kontakt 2/Kontakt 5 Format
Patented Multi-Dimension Vector Synthesis (MVS) Technologies
Over 1GB size and over 1000 samples
Multi Layer Velocity Sample provides realistic experience
Key Switch, Mod switch different groups of samples
Over 9 categories, 30 kinds of performance skills
What to do next?
Get the full version immediately (with all the benefits!) by clicking the Buy/Cart button. You can also choose your prefered currency to pay through our multi-currency payment system.Or you can buy our Boxed software on Amazon, please note boxed version are only sold on Amazon.
| | | |
| --- | --- | --- |
| Price: €79/$99/£63 | | |