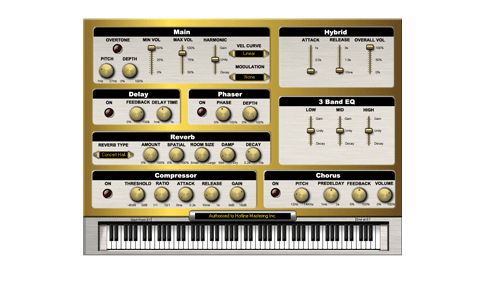 GrandEpiano -Basic Introduction
GrandEpiano presents the sounds from a classic Rhodes Electric Piano. By using our Sound Magic Award-Winning Hybrid Modeling Technology, GrandEpiano not only provides an accurate copy of the vintage electric piano sounds that appear in many great hits, but also provides the playability that physical modeling brings.
| | | | | |
| --- | --- | --- | --- | --- |
| | | | | |
Hybird Sounds
An important feature of GrandEpiano is that you can freely "hybrid" this epiano sound with any of the piano modules in Supreme Piano 2 to create a new fantastic hybrid sound. GrandEpiano provides a special Hybrid Mode with 3 controls to help you better mix the native electric sounds with those of other great Sound Magic Pianos.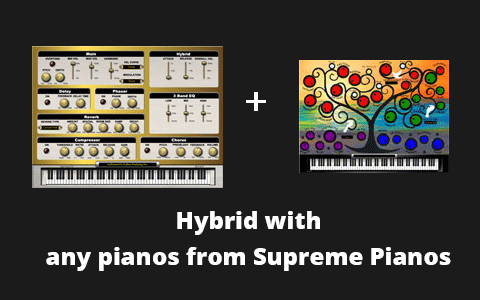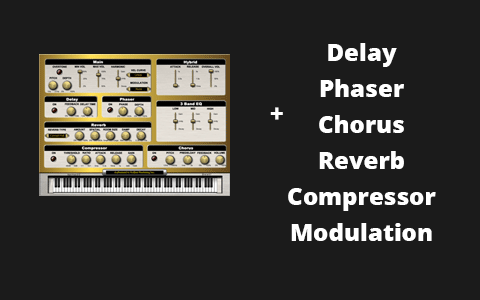 EFX System
EFX system includes Delay , Phaser , Chorus , Reverb and Compressor effect.You can use GrandEpiano and its powerful EFX system to create your own unique sound style, a new era for the electric piano!
Powerful Add-on System
Powerful Add-on System brings unlimited extension possibilities to the instrument. Each Add-on focuses on solving one specific problem with the aim of a thorough - but lightning quick - solution. Every musician has his/her own needs, their own challenges and the Add-on System is the ideal tool, providing solutions with great precision and flexibility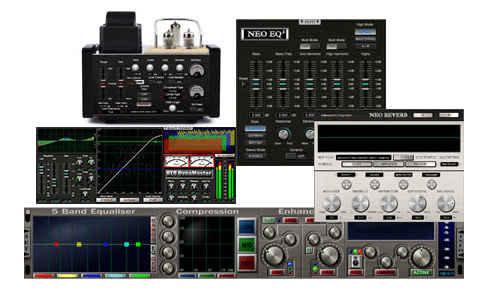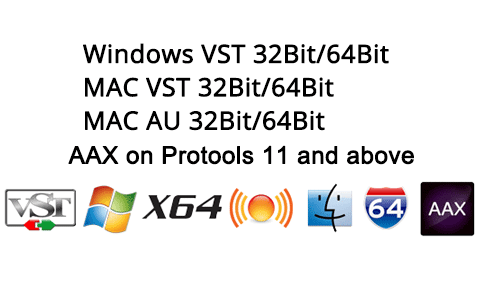 Features
Industry-Best NEO Hybrid Modeling Engine
Internal Delay, Phaser, Chorus, Reverb and Compressor effect unit
Specially degisned Modulation and Chorus Effect Unit
Provides Vibrato, Tremolo and Auto Panner Modulation Effect
Unique Hybrid Mode enables GrandEpiano can hybrid with Sound Magic Pianos
Audio Demos
The HTML5 Audio Player on top left may not work on some systems. Here you can click the link to download Audio Demos
What to do next?
Try the FREE Demo Version by clicking the download button. Or get the full version immediately (with all the benefits!) by clicking the Buy/Cart button. You can also choose your prefered currency to pay through our multi-currency payment system.
| | | | | |
| --- | --- | --- | --- | --- |
| | | | | |
Below is a list of relative Products/Service you may interested, Click on the GUI picture to see more details
Imperial Grand
Bosendorfer 290SE
Piano Thor
Horowitz Steinway
Rose Whisper Piano
Fazioli Brunei
Supreme Drum
Hybrid Modeled Drum Kits
Piano School
Learn more about Pianos