Flexible 5 Bands EQ
A very flexible 5 band fully parametric EQ, you can tweak all the adjustment on the GUI windows. And Analog sounding make it sounds big in your mastering project.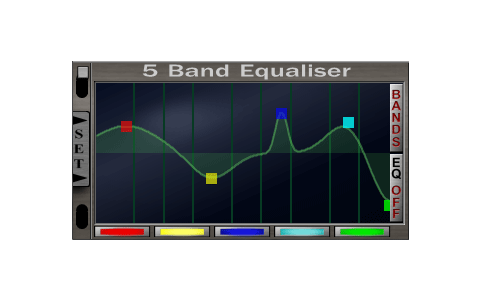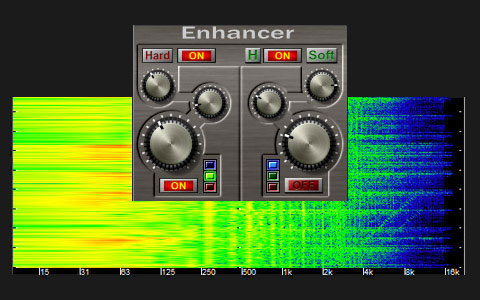 Bass and High Dynamic Enhancer
Bass and High Dynamic Enhancer in Neo MasterTool alters the existing signal level within the frequency range, thus enhancing the dynamic feeling of the signal. Neo MasterTool provides meticulous control which helps you to engineer the final sound.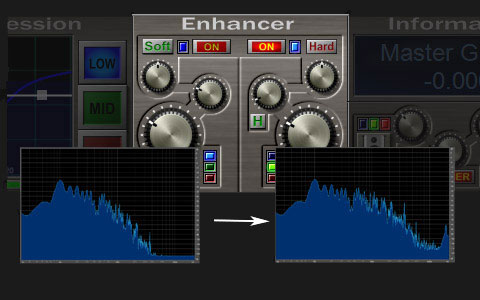 Psychoacoustic Harmonic Enhancer
Neo MasterTool also provides a Bass and High Psychoacoustic Harmonic Enhancer. The Psychoacoustic Harmonic Generator in Neo MasterTool is a specially designed circuit that generates musically related harmonics within a tightly controlled range. When applied to Bass frequencies it adds more body and depth which is ideal for in-ear headphones. When applied to High frequencies it adds more clarity, focus and air allowing each element to breathe.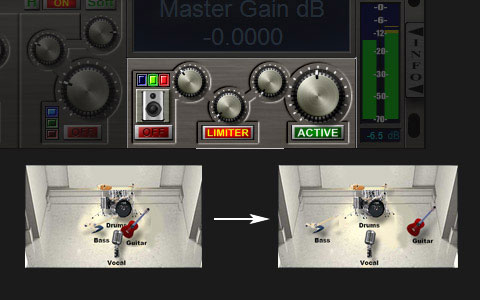 Innovative Spatial Enhancer
For our Spatial Enhancer module, Neo MasterTool utilizes a unique custom designed quad mode, multi-band circuit to alter the stereo image, enhancing the spatial awareness of the listener. You can also select Headphone or Speaker Mode which could to fit for your monitoring system.
Brickwall Limiter
Neo MasterTool also features a Brickwall limiter at the end of the signal chain, which will help you to achieve the prefer loudness.