| | | |
| --- | --- | --- |
| Price: €49/$63/£41 | | |
Neo Imager is a hybrid tool which combines a Stereo Enhancer and an Imager. You can adjust both the stereo position of your music/tracks and enhance that stereo feeling as well. It is very useful when you need put an instrument into a different position, or make a mono recording "pop" into a stereo feel.
Enhanced M/S Matrix
Neo Imager use a new technology which we call "Enhanced M/S Matrix", which enables you to rotate the sound, make it wider or put it into a deeper position. You can also add a delay effect and/or a natural damping effect to the sound, which really creates a natural stereo image.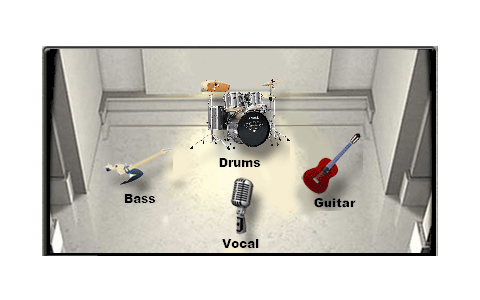 Partial True Stereo Convolution
Using traditional methods, changing a mono sound to a good sounding stereo image is "nearly" impossible. Engineers will often apply some delay to one channel and that sounds a little bit better than mono but it still cannot compare to a true stereo sound. Neo Imager is based on a revolutionary approach which we call Partial True Stereo Convolution. In a real space, we are able to identify where the sound is because the signal reaching our right ear is different than the one reaching our left. The timing of arrival and the natural reverb of the space will differ as well.
Implement of Partial True Stereo Convolution
In theory, if you could capture the True Stereo IR at the recording point, you could recreate the stereo with a mono signal. In practice, Sound Magic chose to concentrate only on those early reflections which are around the Haas Effect Range. The resulting sound will have the spatial feeling without too much of the reverb feelings. By using this method, Partial True Stereo Convolution not only creates a better, more natural sound than traditional methods, but it also can re-create the spatial feeling.

Excellent Expandability
If you have ever felt the need to have a little more control over the stereo image of your recording, Neo Imager is a must-have tool for your library.
Neo Imager shares the same True Stereo IR library with Neo Reverb, which make it easy to extend with more space types. You can get over 130 space IR libraries from Neo Reverb if you want.
Features

Innovative Enhanced M/S Matrix enables users to adjust stereo position with meticulous controls
Innovative Partial True Stereo Convolution Technology adds realistic stereo feeling to your mono tracks, and enhanced the stereo feeling for current stereo tracks
Delay and Damping effects enables a better position feelings
A/B setting makes it very convenient to A/B comparison
What to do next?
Try the FREE Demo Version by clicking the download button. Or get the full version immediately (with all the benefits!) by clicking the Buy/Cart button. You can also choose your prefered currency to pay through our multi-currency payment system.
| | | |
| --- | --- | --- |
| Price: €49/$63/£41 | | |