Wetter
Wetter: Move your recording from a dry sound to a larger space, adding both depth and atmosphere to it. Change your recording from a single point sound to a full 3D space.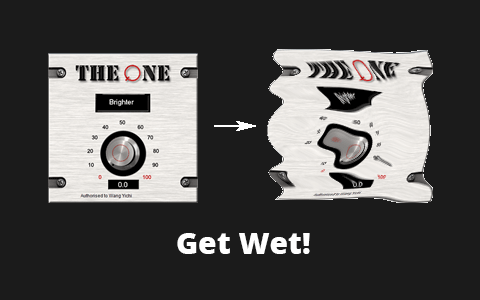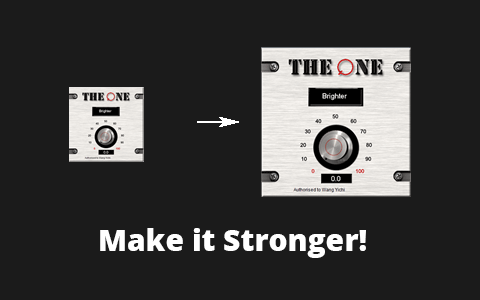 Stronger
Stronger: Here The One uses an artificial intelligence compressor which adds more power to your recording, strengthening it, and emphasizing its imaging and details.
Brighter
Brighter: This adds brightness to your treble - intelligently. It is perfect for brightening your tracks and allows them to cut through a mix.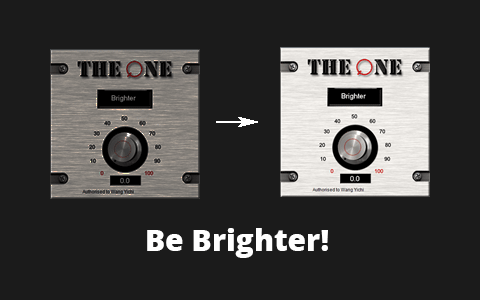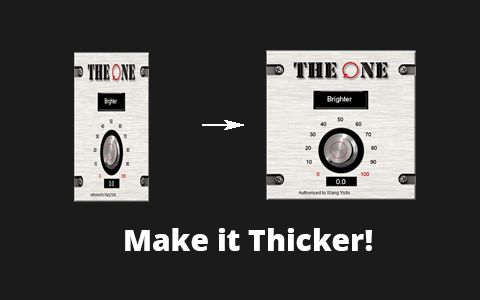 Thicker
Thicker: The One includes a bass booster that easily and quickly adds bottom to your music. Enhance your bass instruments and thicken them in the mix
Crystallizer
Crystallizer: Choose this option, spin the single dial and make your recordings sound sharper and crisper. It will also enhance the impact of the sound, giving your recordings a professionally recorded sound.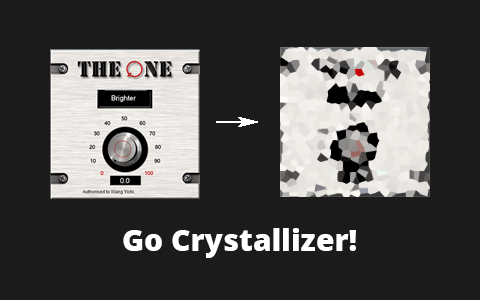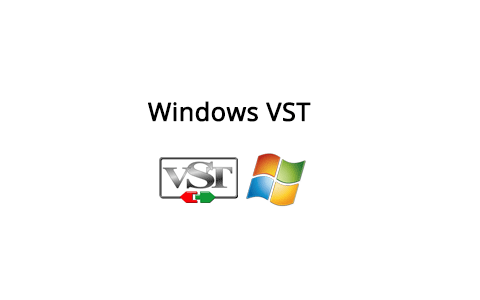 What to do next?
Try the FREE Demo Version by clicking the download button. Or get the full version immediately (with all the benefits!) by clicking the Buy/Cart button. You can also choose your prefered currency to pay through our multi-currency payment system.
| | | | | |
| --- | --- | --- | --- | --- |
| | | | | |
Below is a list of relative Products/Service you may interested, Click on the GUI picture to see more details
Neo EQ
Pitch Tracking EQ
Headphone Mix 3
Simulate Speaker Feeling
Neo MasterTool
Multi Process Mastering System
Vocalist
Unique Vocal Processing
Supreme Piano
Hybrid Modeled Pianos