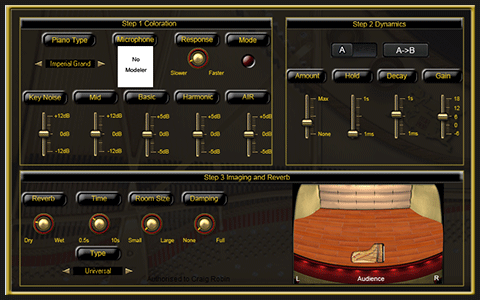 Pianist - Expert of Piano Sound Processing
Pianist is a revolutionary effects unit that has been specially designed to give you control of your piano tracks/recordings. Unlike other effects units we see every day, Pianist has been designed with the piano in mind, efficiently shaping the sound of your keyboard tracks - with the same ease and control you'd have with any other Virtual Instrument.
| | | | | |
| --- | --- | --- | --- | --- |
| | | | | |
Idea Collector of Cutting Edge Technologies
Pianist is not just a simple combination of EQ and Dynamic effects, it is a revolutionary tool combining several of Sound Magic's acclaimed technologies. Pianist includes Sound Magic's Award Winning Modeling Technology, Microphone Modeler Technology, Neo EQ technology and Neo Reverb technology. The precision and ease of use of these cutting edge systems combine to bring you unheard of control in creating the sound you need.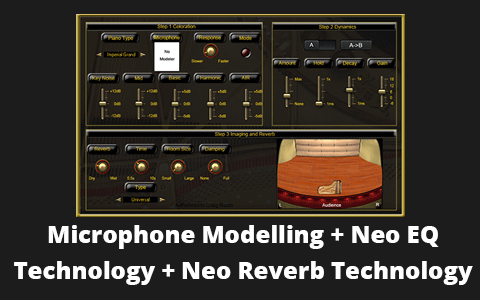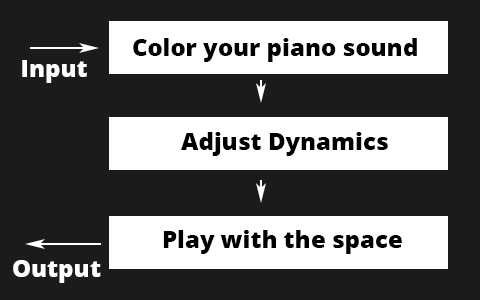 Innovative 3 Step System
Pianist is designed around a simple 3 step system. First, color your piano sound, changing the darkness or airiness to fit the room, the song, the ideal. Next, adjust the dynamics, change from hard hitting thunder to dancing pianissimo. The special desgined compressor here can help you fit your piano track into any style of music! Finally, play with the space - move it around, left and right, create lush reverbs, tighten it up with a small club feel. All of these operations are easy to understand - no complicated technical terms, no engineering degree needed!
Excellent Examples
For example, you can adjust the key noise or harmonics in the Coloration step or change your listening position in the Imaging step - and you don't need to worry about what's happening behind the curtain. Just get to your sonic goal by moving the knobs and listening. This will save a lot of your valuable time. No more deciding if it's EQ you need or that compression program you don't quite understand, no more hunting for those reverb algorithms or strange pre-sets that never seem to get you where you're going. It's all here - use your ears not a PDF Manual!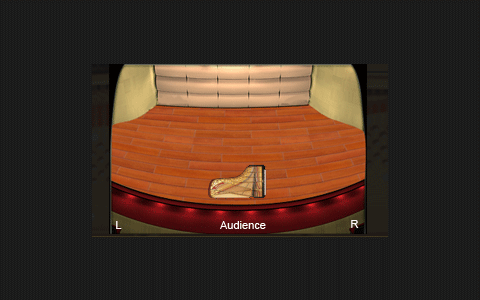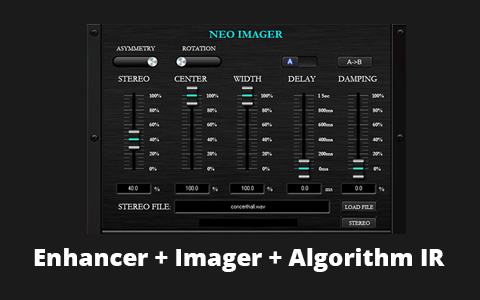 Why Pianist is the Best?
Pianist can process piano sounds better than any other effects unit on the market because:
1. It has been designed from the ground up with piano sounds in mind. And every part of pianist is desgiend to process piano sound better.
2. It gives you full control of Key Noise, Harmonics and Perspective. (Does your EFX unit care if you're sitting at the keyboard - or the last row of the audience? Pianist gives you this sort of control!)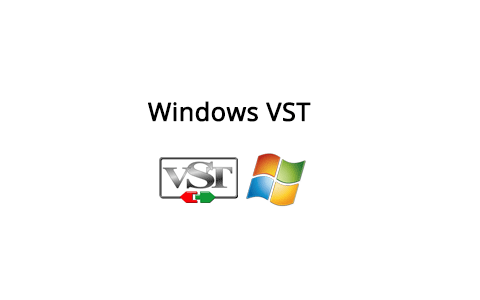 Main Features
Innovative 3 Step System to help musician better and quicker achieve their ideal sound in a mix
Microphone Modeler enables you to simulates several acclaimed microphones' sound. Form Neumann M149 to U87, AKG C12VR to C414
Key Noise, Harmonic and Positions are all under control on your fingertips
Virtual 3D stage control enables you to move a piano position in real time