| | | |
| --- | --- | --- |
| | Price: €349/$399/£299 | |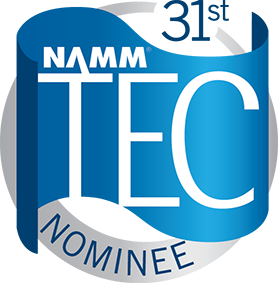 DSD Tools is nominated for 31th TEC Award in the category of Singal Processing Software(Dynamics/EQ/Utilities)
DSD Tools is a set of tools specially designed for DSD processing and mastering. With this powerful weapon, you can have better control on the final sound of your DSD music. DSD Tools serves as a bridge between PCM and DSD. By utilizing it, you will not bother about DSD to PCM convention any more. DSD Tools contains special version of Neo Reverb, Neo EQ, Neo MasterTool and Neo DynaMaster, these plugins will run at 2.8MHz or even 5.6MHz internally by oversampling.
It is well known that when DSD converted to PCM, it will lose dynamic. You will find the peak level drops while the dynamic range decreases. DSD Tools can compensate this dynamic loss and recover the dynamic range for you during the convention processing. Through included Neo MasterTool and Neo DynaMaster plugins, DSD tools enable you to fully control the dynamic of your DSD recording, get the best dynamic for your music.
Also DSD Tools features different filters to deal with the high frequency of DSD signal. As commonly known, DSD64 tend to have more noises in its high frequency. Choosing different filters will help you control the noise and judge different playback result on different hardware, which is critical for final mastering.
In order to let more people experience the beauty of DSD and DXD format, we also include a very high quality PCM to DSD and DSD to PCM convertor, plus a DSD playback engine. With this powerful tool, you can easily "travel" across DSD and Hi-res PCM field. And the DSD playback engine also enbale you to test your DSD tracks as an audience. See how they will sound at your audiences' hand.
Features

Compensate Dynamic loss during DSD to PCM convertion
Full control on Dynamic through Neo plugins
Different DSD processing filters plugin
Mastering in one plugin
Now only support windows system
What to do next?
Get the full version immediately (with all the benefits!) by clicking the Buy/Cart button. You can also choose your prefered currency to pay through our multi-currency payment system.
| | | |
| --- | --- | --- |
| Price: €349/$399/£299 | | |
Check below to see products related with DSD Tools, or similiar in DSD processing
Serenade DSD/DXDWorkstation

Portable DSD/DXD DAW

Serenade Pro Audio Interface

Supports 32Bit/384KHz and DSD

Neo MasterTool

Mastering System in one Plugin

Neo EQ

Auto-pitch tracking EQ